Renters Insurance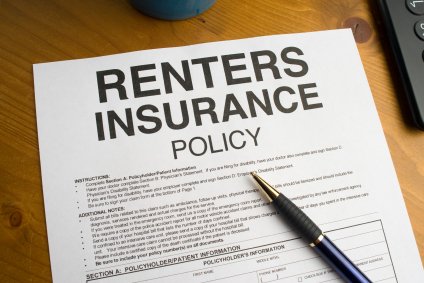 Gallardo's Insurance works along side with many of the leading insurance companies who are rated B+ or better. If you live in a rented house or apartment, you'll need renters insurance to protect your personal property. Renters insurance pays to repair or replace personal property – things like your clothes, furniture, and electronics – if they are stolen or damaged. Renters insurance won't pay to fix the house or apartment building if it's damaged. The building owner's insurance policy covers that.
Some landlords might require you to buy renters insurance as a condition of your lease.
Types of Policies
Insurance companies sell two types of renters policies. They have different amounts of coverage.
– Named-perils policies
Covers property that's lost or damaged because of events specifically listed in the policy, such as fire and theft. These policies won't cover losses caused by events that aren't specifically listed in the policy. Named-perils policies are also called specified perils policies.
– All-risk policies
Covers every type of loss, unless the policy specifically excludes it. These policies are more expensive than named-perils policies because they cover more losses. All-risk policies are also called comprehensive or open-perils policies.
All renters policies have a total dollar limit. The dollar limit is the most the insurance company will pay you for a claim, even if the cost to repair or replace your property is higher. Make sure you buy a policy with a high enough dollar limit to replace your property if it's stolen or destroyed.
A deductible is the amount of a covered claim you pay. For example, if you have $25,000 in damages with a $250 deductible, the insurance company will deduct $250 from the amount it pays you.
Renters Insurance Coverages
Renters insurance policies typically include three types of coverages: personal property coverage, loss of use, and personal liability.
– Personal property coverage
Pays to repair or replace your personal property, up to your policy's dollar limit. In addition to a total dollar limit, policies may limit payments for certain kinds of property. Common limits are $100 for cash, $2,500 for personal property used for business, $500 for valuable papers, and $500 for jewelry, watches, and furs.
Renters insurance also covers your luggage and other personal items when you travel. This coverage is usually limited to 10 percent of the amount of your policy or $1,000, whichever is greater.
Loss of use pays your additional living expenses for things like food and rent if you must temporarily move from your house or apartment.
– Loss of use coverage
Generally limited to 20 percent of a policy's personal property coverage. For example, if you have $25,000 in personal property coverage, your loss of use coverage would be $5,000.
– Personal liability
Protects you against a claim or lawsuit if someone is injured in your home. A renters policy typically provides $25,000 in liability coverage and pays your legal costs.
Note: Ask about buying additional coverage if the value of your personal property exceeds your coverage limits. People often buy endorsements to add or increase coverage for jewelry, fine arts, antiques, computers, and electronics.
Call us or visit our office for your free quote.
No obligation to purchase!
If you would like to make a payment on your insurance, please contact our office at (817) 624 – 8057. In the event that we are closed a night drop is available for payments.